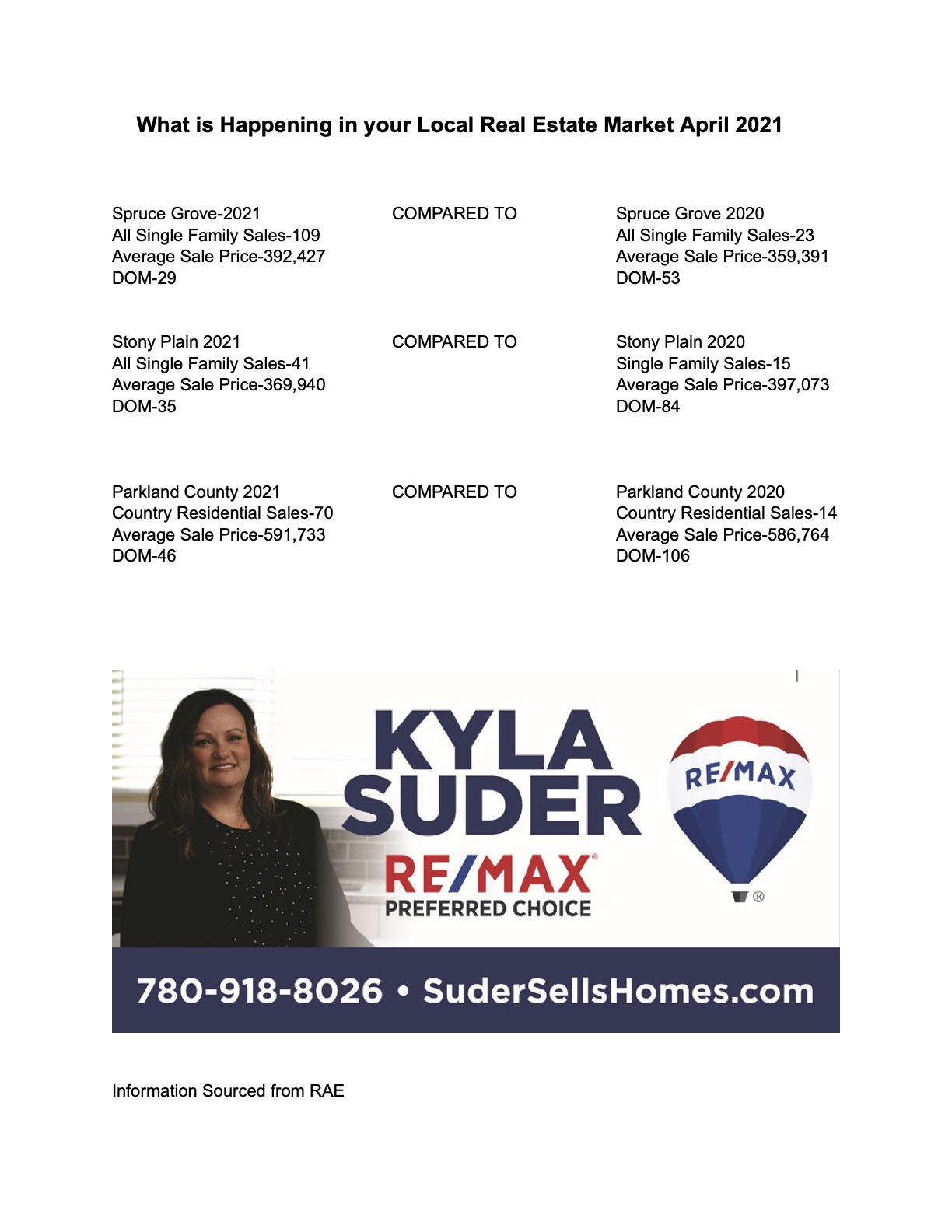 Edmonton, May 3, 2021: Total residential unit sales in the Greater Edmonton Area (GEA) real estate market for April 2021 increased 284.5% compared to April 2020 and increased 17.6% from March 2021. New residential listings are up year-over-year, increasing 140% from April 2020.
"It is important to keep in mind what we experienced last April with the first wave of the global pandemic and provincial lockdowns," says REALTORS® Association of Edmonton Chair Tom Shearer. "This has a direct impact on year-over-year numbers."
For April, single-family home unit sales are up 285% from April 2020 and up 15.1% from March 2021.
All residential average prices are at $389,773, a 10.2% increase from April 2020, and down 0.4% from March 2021. Single-family homes averaged $458,444, an 11.7% year-over-year increase and a 0.1% increase from March 2021.
The MLS® Home Price Index (HPI) composite benchmark price* in the Greater Edmonton Area trended up to $343,000, a 2.1% increase...